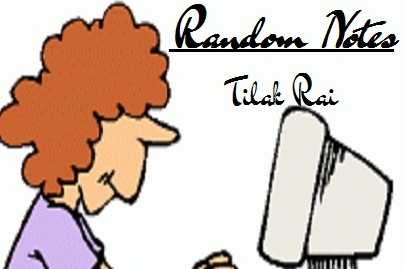 When Bengaluru and Shillong are reeling under the dark-cloud of sexual crimes, I chanced upon a video that every Indian man needs to watch. The video showed a black man punching a white man on the face inside a bus for trying to molest a girl. "Yo not gonna touché a gal ah gain", he shouted as the molester was seen cowering over the seat.
He was hailed as a 'hero' by the police and the public. The white girl thanked him profusely and, am sure after the thrashings, the villain will not dare to even dream, leave alone touch, a girl again.
For me he was nothing short of the fabled 'Knight in the shining armour' rescuing a damsel in distress. I grew up with an overdose of stories of chivalrous souls coming to the rescue of pretty damsels. The damsels, inevitably, turn out to be the princesses and, yes you guess it right, it bloomed into a picture-perfect romance.
Secretly, I must have turned into a green-eyed monster the moment I saw the video of the man playing a real-time knight and rescuing the pretty young damsel. Such heroic act I had craved for, but luck never bothered to come my way.
The nearest I came to turn out to be a bad case of judgmental error. That fateful Sunday night, some half-decade ago, as I leisurely walked in the heart of Khyndailad or Police Bazaar take you choice, I heard a shrilled  voice of a girl shouting, " Stop, you bastard, don't kick me." Stunned, I looked towards the direction of the voice and saw a girl sitting on the steps leading towards hotel Palace and a guy, with one leg raised, ready for another kick.
I thought the girl was in trouble. Like my heroic knights in the books I read, I sprinted towards the two shouting, "hey, stop kicking the gal." The guy swiveled towards my direction, but it was the girl's expletives I heard, "You bloody ass****, don't dare come near us."  Taken aback, I detoured like a flash of lighting fearing more abuses from what obviously was a drunken couple. I was ready to take on a guy a foot-taller than me, but valour and knighthood for now had to wait.
With chivalry etched deep into my heart, I am more astonished than shocked to see in news channels male-bystanders remaining motionless, like a lifeless statue, when girls are molested in front of them. How can the guys in Bengaluru, Delhi and other perverted cities let opportunity slip by when they could have easily become the modern-day knight in shining armour.
What are few kicks and blows considering you have a fair chance of being hailed as the 'saviour' and, perhaps, be front-paged in all the national papers with some talk-show in the TV talking about your valour.
                                                           Strange bedfellows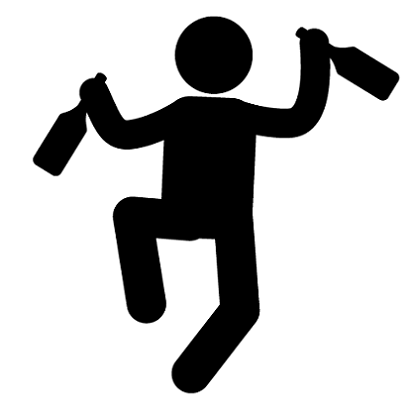 Politics sure can make strange bedfellows. I once bumped into the newly elected Kennedy Cornelius Khyriem who had resigned from the police to become a neta. The fair and handsome gentleman had earned kudos as a police officer and it was this reputation that stood by him during the elections.
Surrounded by his supporters, he looked me in the eyes when I casually asked him, "Bah tell me one big difference of being a politician from that of a police officer."  He chose to tell me an anecdote to drive home a point, "You see when I was a police officer drunkards often run miles away on seeing me, today I am their MLA and they come running from miles away to ask money for their drinks."
Surely, electoral politics of the Indian variety do make strange bedfellow and with assembly elections just a year away Khyriem must be having a handful of Bacchus to handle.
                                       The pouting generation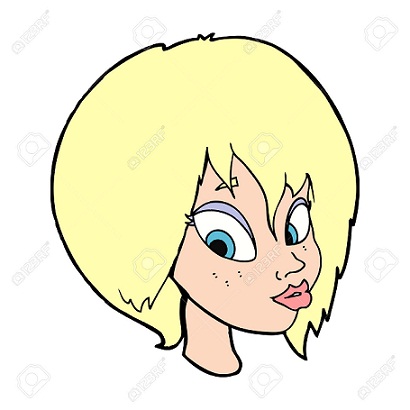 Icould have bet that sexy Bipasha Basu is the reigning queen of pout in Bollywood but Google proved me wrong as it listed the hour-glass figured Kareen Kapoor as the queen of pout in tinsel town. I have not seen Kareen Kapoor's lips to vouch for Google's claim, but I certainly had the opportunity of seeing Bipasha close-up and can bet her lusciously pouting lips is an envy of females and temptations to many males like me.
I literally rubbed shoulders with the Bollywood diva when I travelled with her from State Central Library to Centre Point as she had come to judge a super model contest in Shillong some years ago. Of course, she was not an actress then but a super model and that, partly, explains her accessibility for tete-a-tete with run-of-the mills scribe like me. Her dark skin added an extra aura of the 'wow' factor taking sexiness to a new level and it was then that I noticed her thick lips that pouted naturally.
Today, in a world full of pouts, girls' mobile photos are never complete without the owner's pout. My mobile is full of my ten-year old niece's pouting picture and Facebook full of girls' pout. Mass pouting has rendered pouting sexless. I, now, mourn the death of naturally pouting lips such of Bipasha
                                                         Teacher's geography
I had a classmate named Ricky in St. Anthony's College, long before it opened its gate to girl students. A last bencher, he would quietly move to the first bench as soon as it was time for the history class. The pretty female lecturer with fleshes on all the right places pulled him like a magnet from the last to the first bench.
With a mannequin like figure, she was always draped in saree that sat easy on her curvy outlines. One day the lecturer decided to test our attentiveness in class and her eyes fell on none other than Ricky. "You there, why was the Boston tea party held," she asked.
Ricky was blank. Slowly he got up, scratching his head replied, "I don't know Ma'am." The teacher rebuked him and said, "Two days ago I had explained, where your mind was then." Without thinking he replied, "Ma'am, I must say it was not in history but your geography that interested me, so I wasn't listening." The lecturer turned red-faced and disappeared for the whole week.