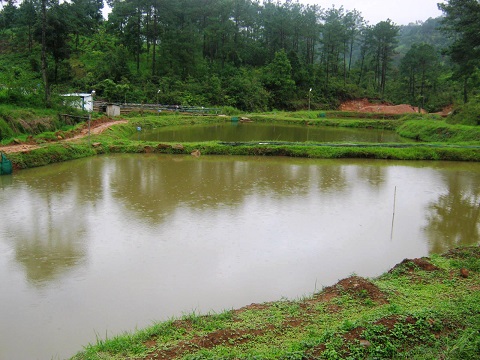 SHILLONG, JUNE 8: The first circular private eco-hatchery under the Meghalaya State Aqua Culture Mission (MSAM) was inaugurated by Meghalaya chief secretary WMS Pariat on Saturday at Nongkohlew Mawlai. The private hatchery's inauguration will give a push to sustainable growth and development in Meghalaya.
Pariat in his inaugural address said this venture of the MSAM which is part of the IBDLP holds bright future for the fish farmers and the stakeholders in terms of economic sustainability of the state aqua mission.
Even as he urged those who are players in the fish production in the state to avail the facilities provided by the hatchery,  Pariat said that the eco-hatchery is a march forward towards progress and development.
Under the MSAM, the Meghalaya government is planning to create economic activities for one lakh fish farmer families in the state. The objective is to get 20,000 fish farmers annually over a period of five years. At present the total requirement of fish for consumption in Meghalaya is 15, 000 metric tons. But Meghalaya is producing only 6,000 MT leaving a huge deficit which is supplemented by large scale import from Andhra Pradesh.
Fisheries department principal secretary KN Kumar stressed on the need to make the MSAM mission into a people's movement and informed that five more eco-hatcheries will soon be set up in South Garo Hills, East garo Hills, West Garo Hills, Ri-Bhoi and  East Khasi hills by the end of August.
Informing that 14 crore fingerling is the requirement at the end of the 12 year plan, Kumar said 1.25 crore fingerlings is expected to be produced by the end of the year by the five hatcheries.
Elaborating on the scheme, Kumar said that the department will be assisting farmers upto, 1 hectare which is 1,000 square meter and  the requirement of which is 1,000 fingerlings out of which  2500 farmers will be able to avail the benefit.
Kumar also hoped that the supply of fish for local consumption from within the state will be met soon and import from Andhra Pradesh unnecessary.-By Our Reporter