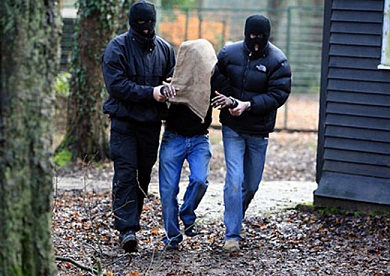 By Our Reporter
SHILLONG, JULY 13: Concern over the frequent kidnapping cases in South West Khasi Hills District, miner's bodies today demanded the Congress-led state government to ensure safety of the people especially those residing along the Indo-Bangla border.
The State Co-ordination Committee of Coal Owners, Miners & Dealers Forum (SCCCOMDF) and the Meghalaya Mine Owners & Exporters Association (MMOEA) also demand the immediate release of Ricky Nongtnger, who was abducted by suspected Bangladeshi miscreants recently from Nongjri village.
"The state government must ensure the safety of people residing in the border areas and such effort must begin without further hindrance to upgrade the present Anti-Dacoity Camp at Nonghyllam village into a full-fledged Police Station," they said in a joint statement issued here on Thursday.
Condemning the appalling situation in the district on the recurrent apprehension of kidnapping state of affairs that is occurring every now and then, the two bodies said, "We urge upon the kidnappers to immediately release the persons unscathed and also without any precondition."
According to them, abduction perpetrated by unknown miscreants presumably the Bangladeshi who crossed over from the border has shivered the entire District.
"Most of residents in the border areas of the said District had to spend sleepless nights for fear of being abducted," they added.
"Abductions has severely affected the local populace particularly those who are either involved directly or indirectly in the coal trade business," they said while referring to the Nongtnger's kidnapping case.
Nongtnger was abducted by a group of miscreants from his residence at Umsur village near Nongjri – an area rich in coal deposit, on the night of July 8. Nongjri is under Ranikor Block which is 121 kilometers from here.
This is for the third time that residents of South West Khasi Hills District have been abducted in the past one year.
Earlier last year, one Dinar Syiemlieh, a coal merchant was also abducted and later released.
On the other hand, Dajied Syiemlieh (19) who was kidnapped by Bangladeshi miscreants about two months ago was later rescued and is still in the custody of Bangladesh government.
Lambasted at the government, the miners said, "The in-active on the part of the State Police to declare that one Dajied Kynsai Syiemlieh who was recently kidnapped and released by the abductors but till date his where about is not known, proved beyond doubt their disregard to human lives."
According to them, the border areas in the South West Khasi Hills are almost fully fenced but the intruders who frequently infiltrates into the State is a matter of severe concern.