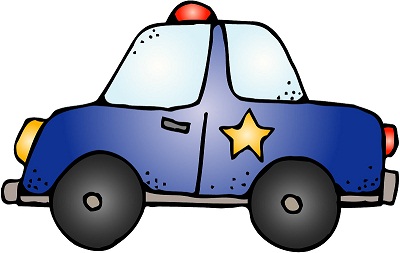 By Tilak Rai
Have you heard of Jackman Marak? I bet most of you haven't. Well, I don't blame you as he was a state minister in the late seventies. I guess most of you weren't even born or were just toddlers.
Well, why am I talking of a minister of the late 70s. To cut a long answer short, "Because he had lot of entertainment value." He was a minister in the regional parties' three-flag government in 1977 headed by chief minister DD Pugh. The government, however, survived only 28 days.
Like all politicians, Jackman loved his red beacon and the fluttering tri-colour in his ministerial vehicle.  The red beacon was, and is, a symbol of power and importance.
But unlike his ministerial colleagues, Jackman's love for these two icons of status and power surpassed others, defying logic.
Once Jackman visited his constituency Chokpot in Garo hills after he became a minister. The political pomp of which he was the rightful heir after his induction into the DD Pugh cabinet obviously made him feel he owed it to his electorates and, therefore, they must be a witness to his elevated position.
He took a tour in his ministerial car to the nook and corner of his constituency with the screaming siren and flashing red beacon. His car, however, came to a dead- end of a motorable road at the foot of a village he decided to grace. His dilemma of showing his people how important he had now become was short lived.
The quick thinking Jackman came up with a gem of an idea that became part of a political folklore of Meghalaya politics. He ordered his driver to get off the vehicle, pull out the tricolour from his car, and ask him to stand in front with his PSO covering his back. With Jackman in the middle the three marched up the village with the driver waving the tricolour.
Catch me if you can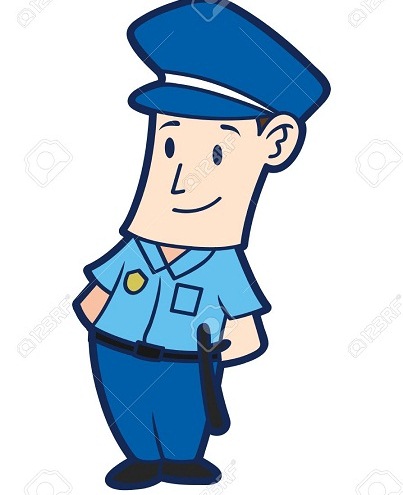 Police and journalists share strange relationship that at best can be described as 'khatta, meetha'- sweet and sour. My relationship with former state DGP Rajiv Mehta fitted like a "T" within this description. He is a jolly good fellow and often cracked jokes over a cup of coffee whenever I visited him in his office.
But when we met at ground zero during public functions, his personality transformation amazed me and I often was his first casualty. His SPG and police training overtook him with policing becoming a priority over friendships and acquaintances. Many times he had sabotaged my attempt at getting exclusives from Z categories union ministers.
However I took comfort from times I would give him a slip and reach my target to his utter horror. I still cannot get over his look of total disbelieve with his gawked eyes the day I managed to reached AICC president Sonia Gandhi.
It was in Polo ground when Sonia Gandhi came to address a Congress public rally after she took over as the AICC president. I was doing a recce of the overcrowded place to find an opening to the podium so that I can get Sonia Gandhi to talked to me. I was told by one of my editors in The Indian Express she had not spoken to print journalists except for an interview in NDTV after she took over the Congress president's mantle. So, I was all excited and vowed to become the first print journalist she would talked to in the country.
Rajiv Mehta, who was then DIG, along with Inspector General of Police WR Marbaniang spotted me moving from one end of the ground to another. I was trying to find a gap between the bamboo barricades that was nearer to the podium so that I can slip quietly. But this was easily said than done as there were three security rings around Mrs Gandhi.
To make matter worse, Mehta sternly warned, "Tilak, don't try any mischief." He must have sense that I was up to something. I just shot back, "We will see."  It was more of a challenge.
After an hour or so, the public meeting ended with thunderous applause from the crowd as Sonia Gandhi concluded her speech in an emotional note. As people tried to move out, there was total chaos. I got close to a bamboo barricade with a slide opening towards the podium. Then I spotted the then chief minister Salseng C Marak and finance minister JD Pohrmen moving out of the VIP enclosure towards the podium. I quickly squeezed through the small bamboo opening and ran towards them.
I squeezed myself between the chief minister and the finance minister. The chief minister more than obliged me by putting his hand around my shoulder as we walked towards the podium exchanging pleasantries. Then I saw Rajiv Metha who was policing the outer ring. With wide-eyes and red face he looked at me, but I felt secure tucked between the two netas. As we came up to him, he stood erect and saluted the two all the while looking at me like a wounded tiger.
I passed through the two rings and was stopped at an Iron Gate manned by the SPG as Marak and Pohrmen moved inside and waited from Madam to come out of the changing room. I intuitively looked back and was surprised to see Linda Chhakchhuak, the then Telegraph correspondent, also running towards the gate to get Sonia Gandhi's exclusive.
Both of us managed to cajole Sonia Gandhi when she was done with the two state leaders into speaking and we got enough space in the next day's edition of our respective newspapers.  But till today it has remained a mystery as to how Linda managed to break the security rings. She hasn't told me yet.
Reckless Salman Khan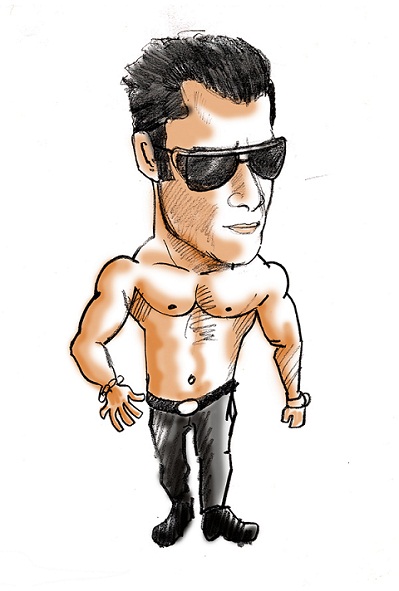 Last week Bollywood superstar Salman Khan's fans went ecstatic all over the country when he was exonerated by a Jodhpur court of charges related to Arms Act. It reminded me of my encounter with Khan after his film Maine Pyar Kiya became a super hit. He was in Shillong to shoot for some godforsaken film that bombed in the box office. A young debutant Ayesha Julkha was also in tow and she, like all crew members, were staying in Pinewood Hotel.
Then I was working with Meghalaya Guardian and wanted to do a cover story on the new Bollywood entrant Ayesha Julkha for the Sunday pullout. Accordingly I called her over the phone and told her about my intention. She agreed and asked me to call at around 9 pm so that we can fix an appropriate time for the interview the next day.
In the evening I was in the residence of late George Gilbert Marbaniang, who was contesting the Laitumkhrah bye-elections after sitting MLA Peter Garnet Marbaniang died. I called up Pinewood from his residence and was immediately put through to Ayesha Julkha's room.
I expected the wannabe actress to answer the phone but it was a male's voice, "Hello." I said, "Can I please talk to Ayesha Julka."
The voice said, "She is not available." Disappointed I replied, "She had asked me to call her in the evening."  The voice enquired "Who are you." "I am a reporter,." I said. Now the voice sounded agitated, "You are not a gentleman calling a lady at this hour."   I was furious and questioned, "Who are you."  The voiced said, " I am Salman Khan." By then I was in rage and rebuked the actor, "Listen, because I am a gentleman I called, unlike you who have parked yourself in the lady's room."
By now the voice was stammering with anger. He bombarded me with expletives, "You ******."  I flew off my handle and could take it no longer and challenged, "If you are man enough wait for me, will talked man to man." Salman accepted. We hung up as Bah George looked at me and said, "Man, take my van and volunteers."  
I reached the hotel reception with four oversized and inebriated volunteers of Bah George. I told them to keep quite while I do the talking. All four said, "Biang (OK)."  I told the receptionist to inform Salman Khan that I was waiting for him in the reception.
From the corner of my eyes I saw the lean Salman Khan walking up from besides the hotel pantry. As I walked down to meet my challenger, one of the volunteers who were loitering along with others in the reception saw me walking down and shouted to his friends, "U aktor dkhar (Bollywood actor)."
All hell broke loose as they chase Salman Khan all over. I could not control the unruly volunteers as they shouted in Khasi, "Shoh ia uto, shoh beit (beat him, beat him up.)  Fortunately Salman was a fast runner and he disappeared. I told the volunteers to shut up while I go for a pee.
I sneaked and went down to Ayesha's room and knocked. She peeked through the window and half opened the door. She pleaded that I let go, I agreed. We decided to meet next morning at 10 am for the interview. I left with Salman hiding in Ayesha's room.
As we stepped into the hotel porch, I saw the handsome Mighty Sword Syiem, East Khasi hills SP, alighting from his jeep. Two constables followed him. The volunteers quickly got into the jeep leaving me behind. With his trademark infectious smile he asked, "What are you doing here at this hour."  I quickly narrated the story. He looked at me and said, "Now, get lost as fast as you can." I sprinted towards the van and all of us disappeared. Somebody had called the DG and complaint. Syiem was immediately dispatched by him to take care of the nuisance caused by some drunkards in the hotel. Fortunately no FIR was filed.
The next day, Salman Khan was pelted with stones in Iewduh (Bara Bazaar) when he tried to get fresh with some girls. My friends who were in the know of the hotel incident blamed me for the stone pelting incident. But the SP didn't think so as I was not summoned.
Day's Joke
Boy: Have you heard of the foolish girl who goes around saying 'No'?
Girl:  No.
Boy: Oh, so it's you!